Louise Fitzhugh and France Burke lived together in the attic garret of 7 Leroy Street from 1952-1956. France is on the left and Louise on the right.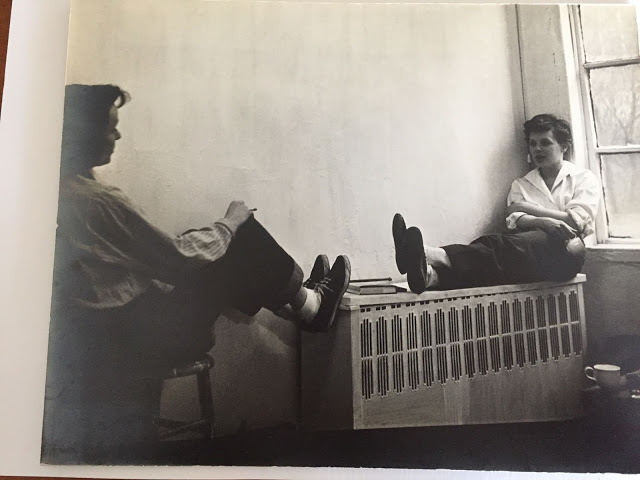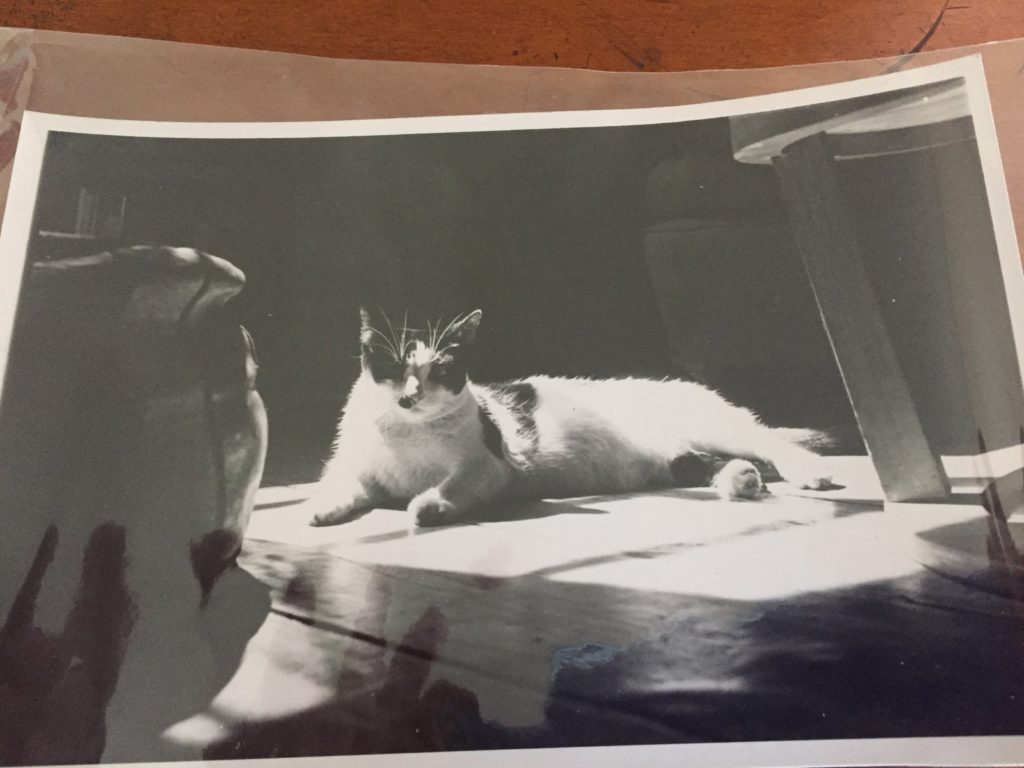 Macduff posed for Louise many times. In October 1955, Louise showed a painting of him at the Panoras Gallery on 56th st. It was reviewed by a critic in The Village Voice, (Howard Rackliffe), who had this to say:
"an especially handsome composition in mat surface is Louise Fitzhugh's sleeping cat, with His Tabbyship sprawling in ancient ease, and lending his slumbering dignity to the painter's wide-awake-perception."

Howard Rackliffe, The Village Voice
The finished painting is owned by Sam Shea who was married to the late France Burke. Sam has kindly permitted me to reprint the photographs you see here.
A few more photos from 1952-1956, when Louise and France lived on Leroy Street.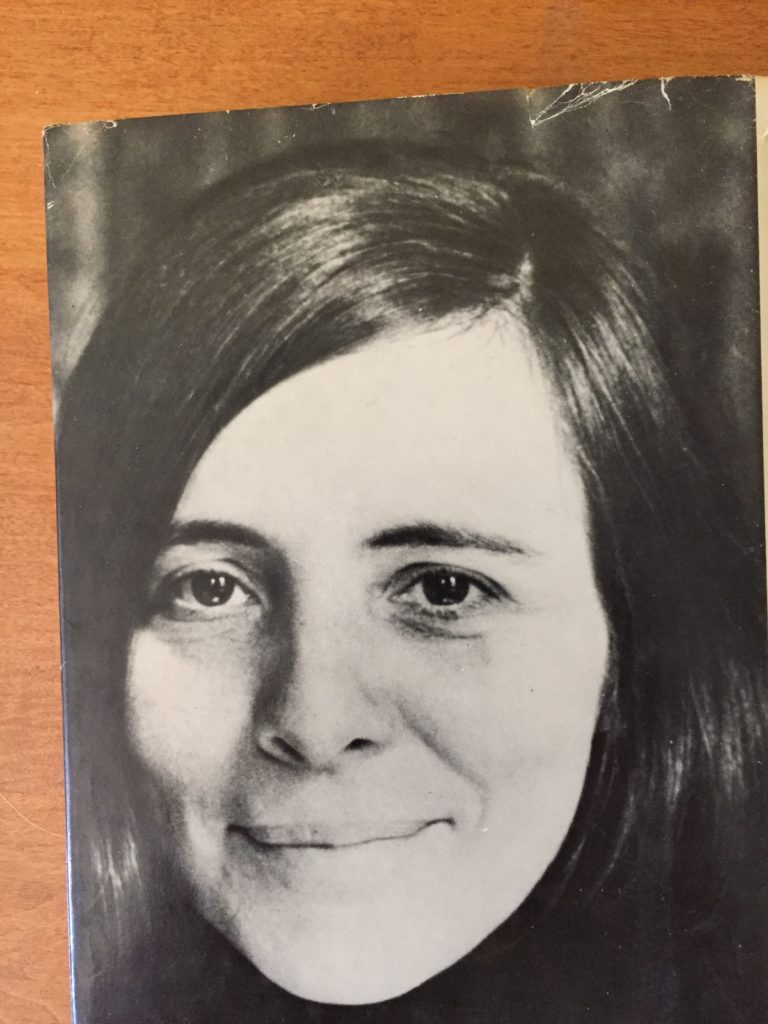 Sandra Scoppettone met Louise around 1957. She wrote Suzuki Beane, which Louise illustrated. Later, Sandra collaborated with Louise on Bang, Bang You're Dead. They were, according to Sandra (who went on to have her own brilliant writing career) "Friends then lovers then friends."
Here are two other photos of Louise from those years. One probably earlier – 1951? – Before she cut her hair short.
Louise wanted to study Fresco in Italy. I wanted to learn a bit more about fresco making and saw these frescos by Tibaldi in a museum in Montreal.